Our story
After creating the digital services team for the City of Boston, our founder created Bloom in 2018 to take what she learned to more agencies. She put together a dream team of seasoned (and brilliant!) designers, researchers, and developers who have led the redesigns of websites like VA.gov and health.gov.
Many of us have experience working in the government, and we know firsthand the challenges of modernizing services. We've worked with legacy systems and bureaucratic teams that made it nearly impossible to put even a simple form online -- or to bring real modern change to the workplace. In that world, when we tried to hire outside help, we found people who were more interested in keeping us locked into their contracts than in solving our problems.
At Bloom, we've made it our business to be different. You'll never find us trying to sell you our code or keep you tied to custom hosting. We're here to help you navigate complex paths to make your lives easier — and your vision achievable.
We're inspired by the important work our partners are doing, and our mission is to help you build cleaner solutions to digital challenges.
We call ourselves Bloom, because we get to the root of problems and offer solutions that grow with our partners -- to help you build a more beautiful future.
Proudly Certified
Bloom is a Pennsylvania and Virginia-Certified Small Diverse Business that's recognized by the U.S. Small Business Association as an Economically Disadvantaged Woman-Owned Small Business (EDWOSB), and is Women's Business Enterprise National Council (WBENC) Certified.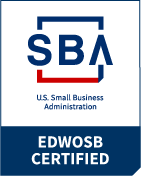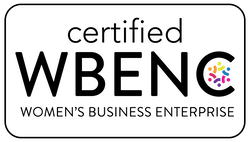 Our Team
As public servants we've brought best practices in technology and design to bear on the most difficult challenges in the public sector. If you'd like to join the team,
check out our open positions.