THE CHALLENGE
In late 2019, the state of New Jersey built and piloted the New Jersey Career Network, an interactive tool to help New Jerseyans look for work. The site was designed to provide a scalable alternative to one-on-one job coaching. But once COVID-19 hit — and over a million people in the state lost their jobs — the needs for the site shifted dramatically.
There were already existing issues on the piloted site, such as features that were difficult to use, and job seekers not quite clear on how the platform could help them. Very few users returned to the site after their first visit.
Once COVID-19 reached the state, the New Jersey team also needed to adapt the tool to address:
An additional 1 million people in the state who lost their jobs due to the pandemic
A broadening audience that included more people from the service industry, blue collar jobs, and the gig economy
New guidance that people looking for work during the pandemic needed — like tips for virtual networking and interviewing
The New Jersey Career Network needed a large overhaul of their site content in a tight timeframe.
THE PROJECT
The New Jersey Career Network hired Bloom to quickly reframe and rewrite the website to help people successfully land jobs in a dramatically changed job market. We had 4 weeks to make some big changes. Our team conducted user research to clarify the purpose of the platform. We also developed original content and tested our language to make sure the tone and content resonated so that people would complete more activities without leaving the site.
Bloom partnered with the New Jersey team to:
Develop a voice and tone that addressed the increased uncertainty, isolation, and fear that job seekers were reporting
Design activities that help create the building blocks of an effective job search — like resumes, cover letters, and interview stories
Boost job-seeker confidence by including content that reflects back their progress as they worked through the recommended activities
Incorporate exercises to help people build coping skills and increase their resilience during a universally stressful time
Draft a content writing guide for the New Jersey Career Network to reference when they develop new content in the future
THE RESULT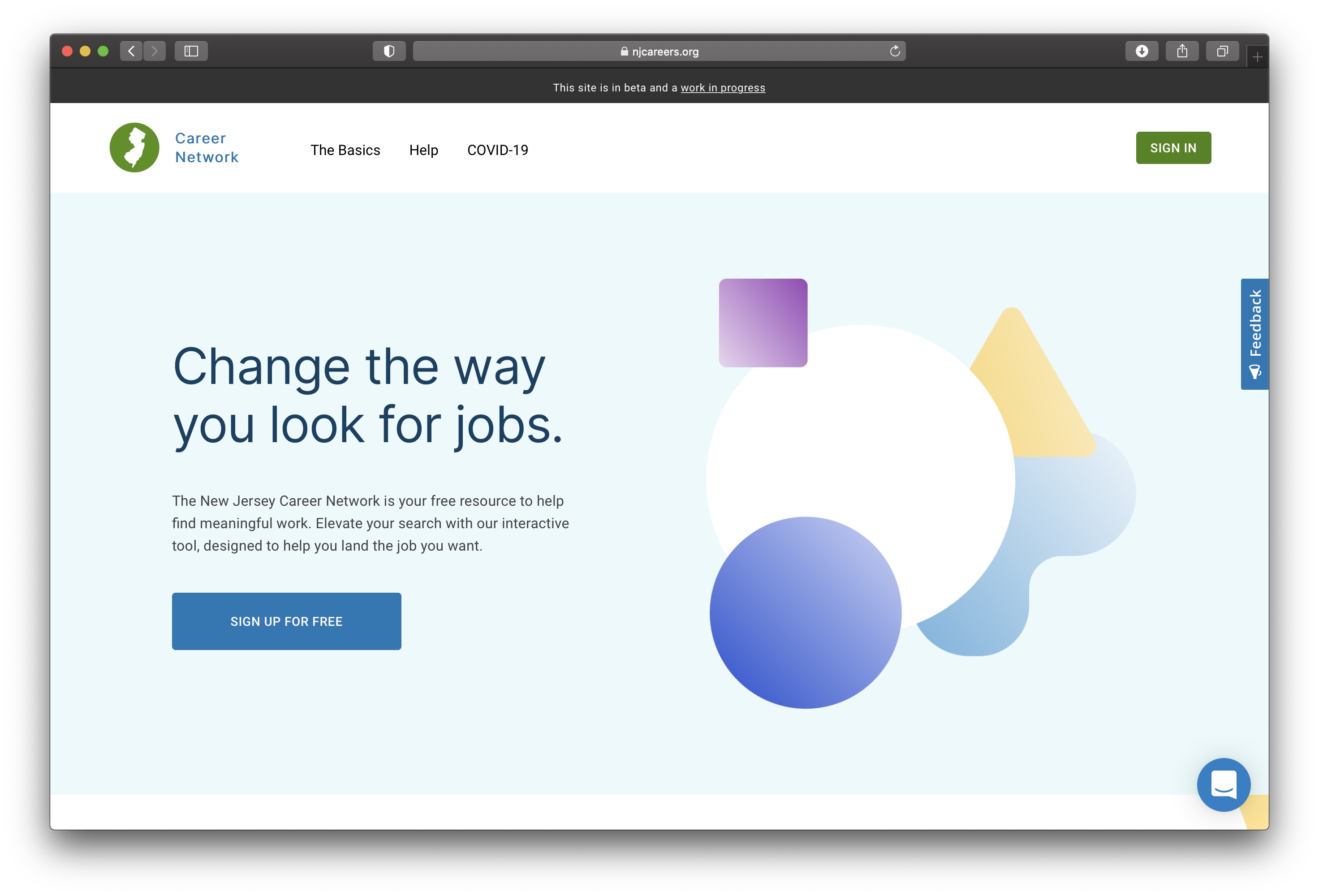 The updated beta platform went live in July, and the team will review findings from a second pilot of 500 users later this year. Feedback from user testing has been overwhelmingly positive, and partners in New Jersey are excited about the way the information is being presented. Testers are also staying on the platform longer.
I look at it as a good tool because it's going to give you tips. Everyone may think they know how to go about getting a job, but there's always more tips that can help. I may overlook something that will get me a job."
Feedback from job seeker using the platform
SERVICES USED
User Research
User Experience Design
Process Mapping
Content Development and Strategy
Communication and Storytelling