The Challenge
More than 300 families experience homelessness on any given night in Connecticut, according to a count from 2019. Most research about homelessness focuses on individuals rather than families. However, families often have unique needs that require specialized support – such as finding childcare on top of housing and employment.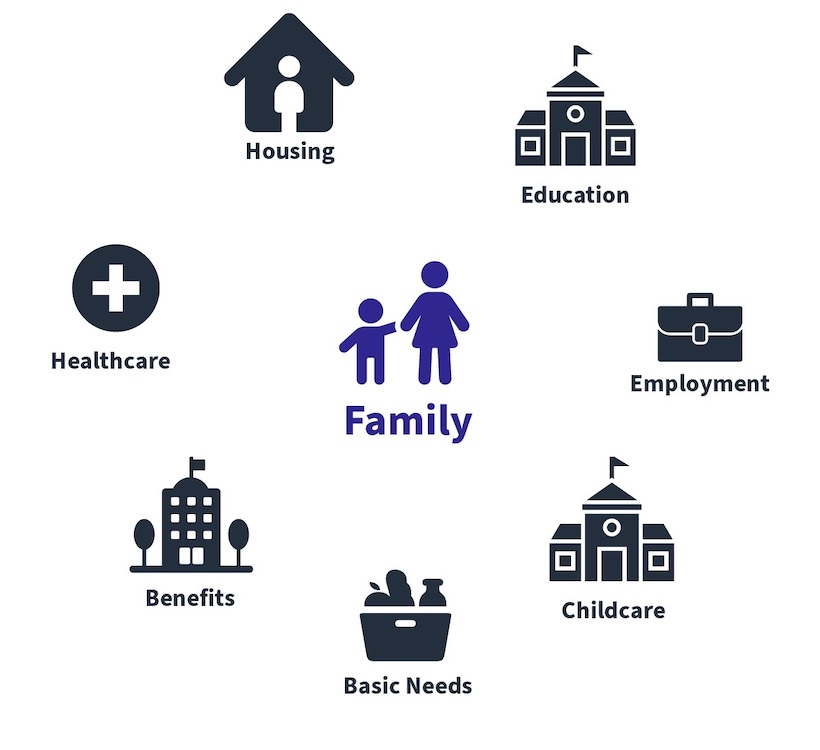 Connecticut Governor Ned Lamont formed a task force to better understand and address the needs of vulnerable populations facing housing instability and homelessness. Bloom Works was recruited to support this effort by focusing on families with children experiencing homelessness. More specifically, we were charged with identifying opportunities where data and technology could help address their complex challenges.
The Result
Based on our initial findings and the project's short timeline, Bloom identified 3 key areas that we could meaningfully contribute to:
Generating agency-wide awareness. Bloom helped write a report for state agencies on the distinct challenges faced by families with children experiencing homelessness and opportunities to address them.
Improving a tool used to coordinate support services. The team delivered detailed recommendations for improving the usefulness and usability of the tool used to create the by-name lists, including design and technical prototypes.
Data sharing. The team worked with the Office of Policy and Management (OPM) to develop a data sharing playbook for Connecticut based on the data gaps we identified and the different data-sharing approaches across agencies.
The team's work resulted in new inter-agency attention to families experiencing homelessness. The report and data playbook also enabled a more coordinated effort for agencies within Connecticut to help the most vulnerable families access employment, child care, and housing.
Being pregnant, I was applying [for jobs], but they wouldn't hire me because I was gonna leave soon, a liability. Nobody wanted to hire me [and I] didn't have childcare for my son."
Parent experiencing housing instability
Services Used
Discovery Sprint
Process Mapping
User Research
UI/UX Design
Data Sharing
Technical Discovery
Get in touch
Send us an email using your favorite email client
For Federal contracting inquiries, reach out to